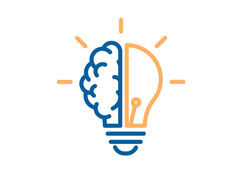 The Inclusion Project Mini Grants (Applications Due by January 7, 2022) Partnership for People with Disabilities at Virginia Commonwealth University, VCU
The Inclusion Project is pleased to announce it is offering up to 3 mini-grants to support schools interested in planning an Inclusion Project event. If you are interested in promoting inclusion in your schools, please apply for a mini-grant. Applications are due by January 7, 2022.
Read More

»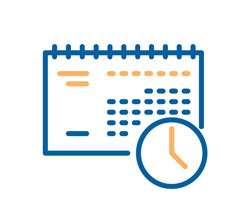 Online Course: Early Childhood Academy (PEATC) (Feb. 5-Mar. 12, 2022)
This FREE self-paced online course is an innovative parent-friendly resource focused on providing information parents with infants, toddlers, and preschoolers need to know -- the importance of parents as 1st teachers, early childhood services, special education, resources available to parents of young children with disabilities, and more! Learn practical information to help set the foundation for your child's lifelong learning and to make the transition to preschool and kindergarten less...
Read More

»
IEPs: How Administrators Can Support the Development and Implementation of High-Quality IEPs
Specifically designed with school administrators in mind, this module offers guidance on how to support and facilitate the development and implementation of high-quality IEPs, including the monitoring of student progress (est. completion time: 2 hours). If you have not done so already, consider completing the following module: IEPs: Developing High-Quality Individualized Education Programs
Read More

»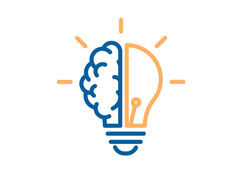 Correlation Between the Inclusive Classroom Profile (ICP) and Classroom Assessment Scoring System Pre-K (CLASS Pre-K)
The Inclusive Classroom Profile (ICP) complements the Pre-K CLASS by providing a more in-depth look at the strategies that support young children with disabilities in inclusive settings. This document shares the correlation between ICP and CLASS areas, providing examples of what it looks like in the classroom.
Read More

»
Virginia's Early Learning and Development Standards (ELDS), Birth-Five Learning Guidelines
This document is Virginia's new set of comprehensive early learning and development standards for young children, birth to age five. The new standards focus on five Areas of Development: Approaches to Play and Learning; Social and Emotional Development; Communication, Language, and Literacy Development; Health and Physical Development and Cognitive Development. All birth to five programs are expected to implement the new standards by Fall 2021.
Read More

»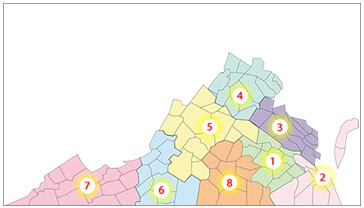 VDOE TTAC ECSE CONTACTS
There are six Virginia Department of Education (VDOE) Early Childhood Special Education (ECSE) Training and Technical Assistance Centers (TTAC) across the Commonwealth of Virginia that serve professionals in their local areas. Want to know who your ECSE Contacts are?

Click to find out!
Readiness Connection Newsletter Sign-Up
The Readiness Connection, a newsletter for Early Childhood Care and Education (ECCE) professionals from the Virginia Department of Education, is sent out monthly. As we continue to move toward greater unification and shared ownership across agencies and funding streams, this newsletter includes statewide updates as well as program-specific information.
To ensure you receive each issue, sign up here to receive monthly updates from VDOE on early childhood news and updates.
My Favorites
Webshops in Progress
My Certificates
Bookmark your favorites in to My Toolbox
Access Online Training: Webshops & eWorkshops