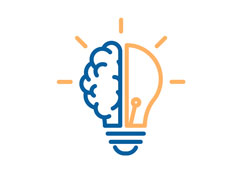 Feedback Sought on Additional Draft Guidance on Evaluation and Eligibility and Eligibility Form Revisions
In response to the 2020 Joint Legislative Audit and Review Commission (JLARC) Special Education study, the Virginia Department of Education (VDOE) is seeking feedback on revisions to Evaluation and Eligibility guidance and eligibility forms. Interested persons are invited to review the draft supplemental guidance and a sampling of eligibility forms. After reviewing the drafts, participants are invited to share feedback by completing a survey and attending an optional overview of feedback...
Read More

»
Unpacking Itinerant Early Childhood Special Education Services: A Collaborative Model for Inclusive Practices (Online Event)
Learn about or refresh your knowledge of the Itinerant Early Childhood Special Education Service Delivery Model, a model that can transform whole classrooms and help inclusion flourish. Participants will develop a clear understanding of how itinerant service delivery goes beyond direct service provision and more importantly, includes the roles of consultant and coach. Participants will unpack the 5 essential roles of the itinerant teacher and identify how a skilled teacher can work effectively...
Read More

»
Virginia's Early Learning and Development Standards (ELDS), Birth-Five Learning Guidelines
This document is Virginia's new set of comprehensive early learning and development standards for young children, birth to age five. The new standards focus on five Areas of Development: Approaches to Play and Learning; Social and Emotional Development; Communication, Language, and Literacy Development; Health and Physical Development and Cognitive Development. All birth to five programs are expected to implement the new standards by Fall 2021.
Read More

»
Fundamentals of Early Childhood Special Education Administration 2-Part Series (VDOE)
The Virginia Department of Education (VDOE) will offer the Fundamentals of Early Childhood Special Education Administration webinars. The purpose is to deliver targeted technical assistance to school division leaders who act as the program administrator for early childhood special education (ECSE) programs. Since each division is different, this may include directors, coordinators, specialists, lead teachers, or others serving in this capacity. This two-part series is specifically designed for...
Read More

»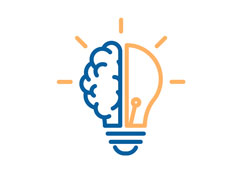 Supporting Quality Inclusion (Natural Resources Newsletter, April 2021)
Natural Resources is a free, one-way listserv that is distributed monthly. Each issue features high quality, readily available, and free resources on a specific topic related to children from birth through Grade 3, their families, and the professionals who serve and support them. This edition, April 2021, contains several new resources that offer new views on and resources for supporting quality inclusion for young children with or at risk of disabilities. This month's topics include: Content...
Read More

»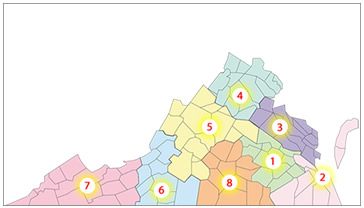 VDOE TTAC ECSE CONTACTS
There are six Virginia Department of Education (VDOE) Early Childhood Special Education (ECSE) Training and Technical Assistance Centers (TTAC) across the Commonwealth of Virginia that serve professionals in their local areas. Want to know who your ECSE Contacts are?

Click to find out!
Readiness Connection Newsletter Sign-Up
The Readiness Connection, a newsletter for Early Childhood Care and Education (ECCE) professionals from the Virginia Department of Education, is sent out monthly. As we continue to move toward greater unification and shared ownership across agencies and funding streams, this newsletter includes statewide updates as well as program-specific information.
To ensure you receive each issue, sign up here to receive monthly updates from VDOE on early childhood news and updates.
My Favorites
Webshops in Progress
My Certificates
Bookmark your favorites in to My Toolbox
Access Online Training: Webshops & eWorkshops