Early Childhood Provisionally Licensed Teacher Incentive Program (Supts Memo #269-21)
To improve school readiness by supporting early childhood education in Virginia's preschool classrooms, the 2021 Virginia General Assembly appropriated funds to support well-prepared teachers for children served in VPI or other publicly-funded preschool programs operated by the school division. The Virginia Department of Education (VDOE) is pleased to announce the Early Childhood Provisionally Licensed Teacher Incentive Program. This program provides funding of no more than $30,000 each...
Read More

»
IEPs: How Administrators Can Support the Development and Implementation of High-Quality IEPs
Specifically designed with school administrators in mind, this module offers guidance on how to support and facilitate the development and implementation of high-quality IEPs, including the monitoring of student progress (est. completion time: 2 hours). If you have not done so already, consider completing the following module: IEPs: Developing High-Quality Individualized Education Programs
Read More

»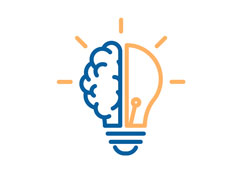 Correlation Between the Inclusive Classroom Profile (ICP) and Classroom Assessment Scoring System Pre-K (CLASS Pre-K)
The Inclusive Classroom Profile (ICP) complements the Pre-K CLASS by providing a more in-depth look at the strategies that support young children with disabilities in inclusive settings. This document shares the correlation between ICP and CLASS areas, providing examples of what it looks like in the classroom.
Read More

»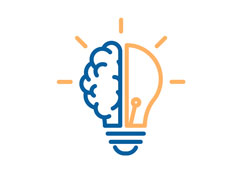 Curriculum Framework in Early Learning Settings
The purpose of this resource document is to assist school division leaders who are implementing or planning to implement an evidence-based curriculum in early childhood programs for young children, including those with developmental delays or disabilities. Early childhood educators may need assistance as they engage young children and provide access to the classroom curriculum. This document may be used as a tool for professional development and training around the curriculum. Preschool children...
Read More

»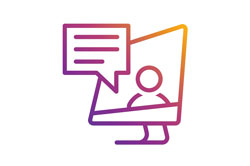 Co-Teaching in Preschool Webinar
Co-teaching team, Shannon Mackey (Special Education Teacher) and Danielle Sentz (General Education Teacher) present a webinar on the basic of co-teaching in an inclusive Pre-K setting. As the first Pre-K team to join VDOE's Excellence in Co-Teaching Initiative, they provide insight on how to incorporate Dr. Marilyn Friend's co-teaching models in a setting with young children both with and without disabilities.
Read More

»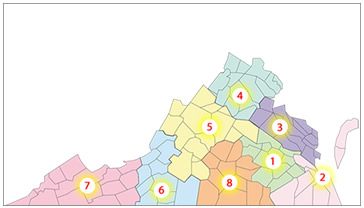 VDOE TTAC ECSE CONTACTS
There are six Virginia Department of Education (VDOE) Early Childhood Special Education (ECSE) Training and Technical Assistance Centers (TTAC) across the Commonwealth of Virginia that serve professionals in their local areas. Want to know who your ECSE Contacts are?

Click to find out!
Readiness Connection Newsletter Sign-Up
The Readiness Connection, a newsletter for Early Childhood Care and Education (ECCE) professionals from the Virginia Department of Education, is sent out monthly. As we continue to move toward greater unification and shared ownership across agencies and funding streams, this newsletter includes statewide updates as well as program-specific information.
To ensure you receive each issue, sign up here to receive monthly updates from VDOE on early childhood news and updates.
My Favorites
Webshops in Progress
My Certificates
Bookmark your favorites in to My Toolbox
Access Online Training: Webshops & eWorkshops